13 DAYS LEFT - GET SLASHED BY HEIDI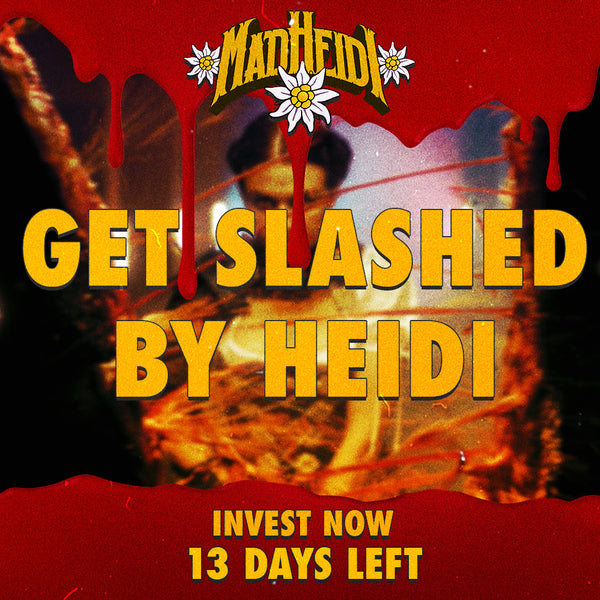 ⚔13 DAYS LEFT TO INVEST! ⚔
This is your - ONCE IN A LIFETIME - opportunity, Get Slashed by Heidi! Yes you heard correctly; You will be sliced in 2 pieces by Heidi in one of the highlight scenes of Mad Heidi. 🤯 If you don't like dying, there are also other roles available for investor privileges! Grab'em, while their hot!
Learn more on madheidi.com/getslashed
Some of these limited privileges come with exclusive bonus content. For example, if you become our top investor and get the "Get Slashed by Heidi" privilege, we will make a 2-minute Making Of video about you and your role. Check out all the details about the limited privileges on madheidi.com/getslashed.

If you have invested already and became eligible for one of the new limited privileges, we will get in touch with you these days to book your role. If you don't want to appear in the movie yourself, you can give your role to a friend as a cool gift.

Besides the limited privileges, we have also added two new non-limited privileges:
If you invest CHF 1'000 or more, you can participate in semi-annual video conferences with the director and producers.
If you invest CHF 5'000 or more, you will get a discount on unlimited purchases in the mad Heidi Fan Shop from the start of the production until one year after the digital release of the movie.
Check out the

 

Investor Privileges PDF for more exclusive rewards.