WATCH MAD HEIDI NOW!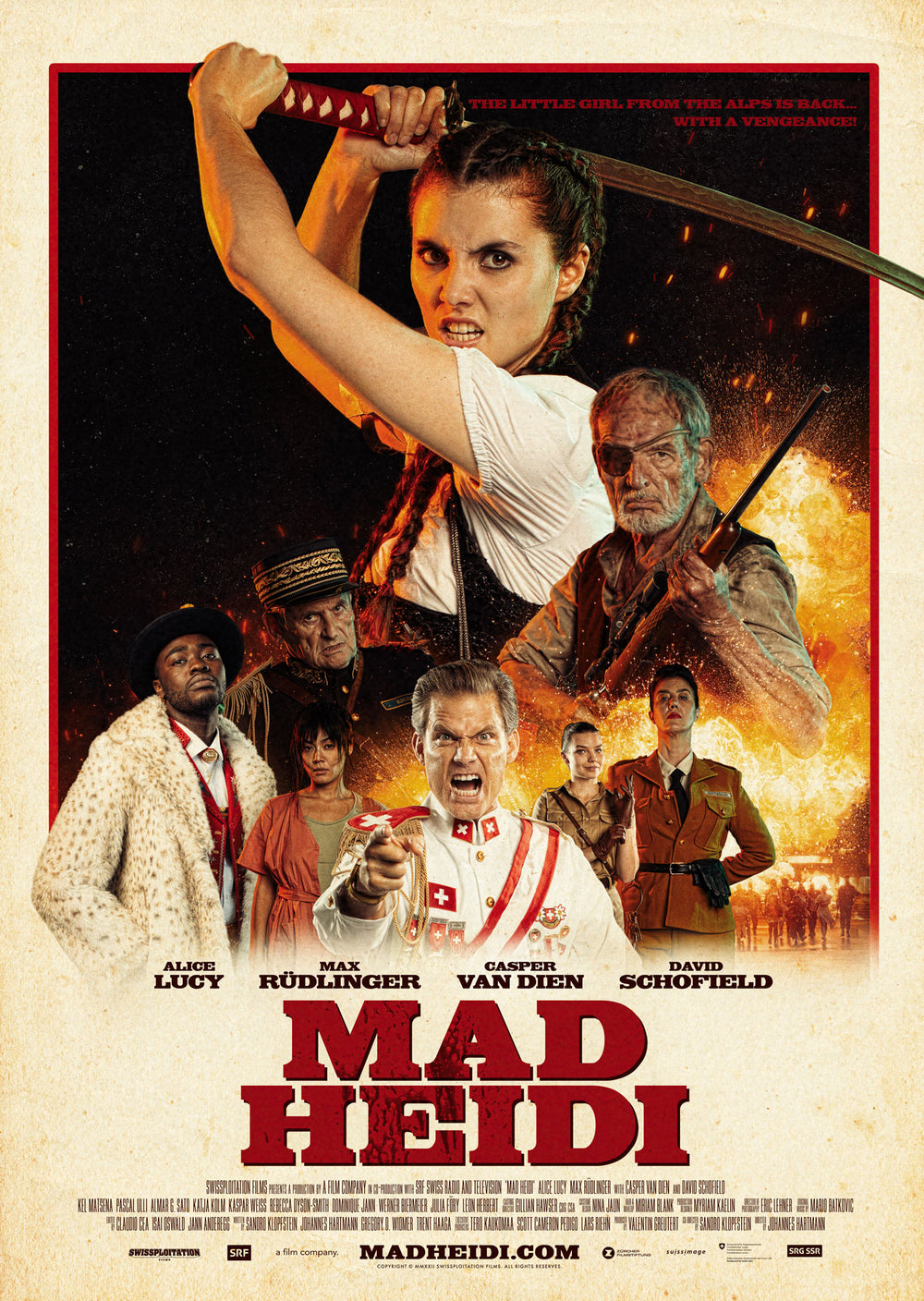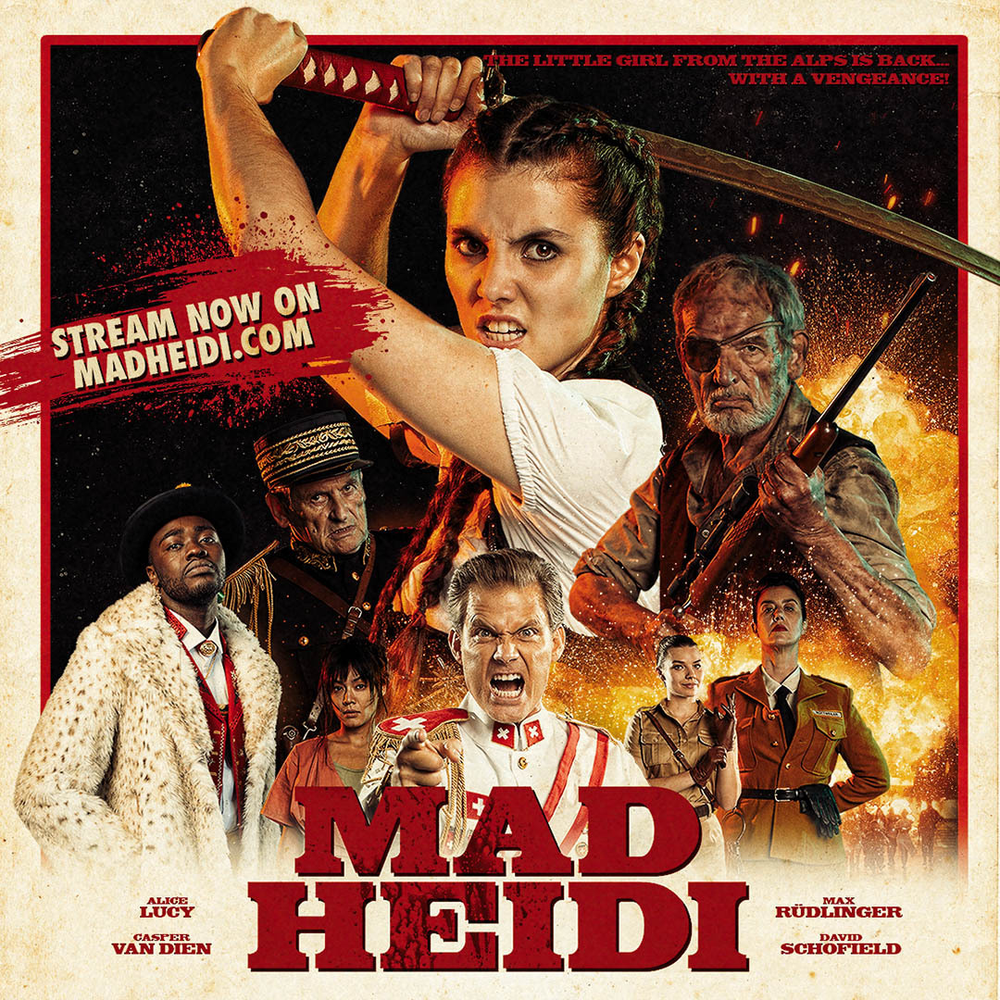 Mad Heidi Movie Stream
Uncut, 92 min.
Frequently Asked Questions
The movie can be watched on any computer, tablet or smartphone via internet browser.
For the best quality, you should connect your laptop or desktop computer to your TV via HDMI cable.
Via AirPlay or Chromecast, MAD HEIDI can also be streamed wirelessly from your computer, tablet or smartphone to your TV. Many Smart TVs already have a built-in Airplay or Chromecast function, so you can stream the movie directly. If your TV doesn't have Smart TV function, you can use Apple TV, Google Chromecast, Amazon Fire Stick or a similar device to transfer the movie to your TV.
NOTE: Android users must mirror their phone or tablet screen to the TV, the player cannot stream directly. We recommend using a laptop or desktop computer with which the Mad Heidi website can be cast to the TV. For more info see manual below.
The rental period is 2 day (48 hours) after the purchase. 
Once you have selected and purchased the movie on madheidi.com, you will receive an email with your personal streaming link. You have 48 hours to watch it after the purchase.
The film is available in the original language English, as well as dubbed versions in German, French and Spanish. Only with the original language version English, subtitles are available in many languages. You can set them via the "CC" button at the bottom right of the screen.
We recommend to rent the original version (English with some Swiss German sentences) - as we wrote and shot the movie. 
Available subtitle languages: English, French, German, Italian, Spanish, Catalan, Japanese.
The size and other formatting of the subtitles can be adjusted. This is done in the settings directly when selecting the subtitles (via the CC button at the bottom right of the video window).
The maximum resolution with sufficient internet bandwidth is 1080p. The sound is streamed in stereo. On Bluray and DVD the film is also available with 5.1 sound.
You can pay with all major credit cards, Apple Pay, Google Pay, Shop Pay, Twint (Switzerland only), Sofort (Germany only) or PayPal. In certain countries, other common payment methods are available.
No. The stream cannot be forwarded. It only works if you are logged in with your personal account on madheidi.com.
There are several gift products in our store.
Visit madheidi.com/moviegift, choose your language version and click "Continue". 
In the checkout you will find a field "Gift card and discount code" (on mobile you have to click on "Show order summary" first, so that the field for the gift card code is displayed). There you will enter your gift card number, which you will find on the gift card. 
No, the film is currently available for rental only. It will be released on Blu-ray in February 2023 and may be released on additional VOD platforms. The Blu-ray can be pre-ordered here.
Yes, we use state-of-the-art tracking technology to track and prevent piracy.