30 DAYS LEFT – BE A PIONEER!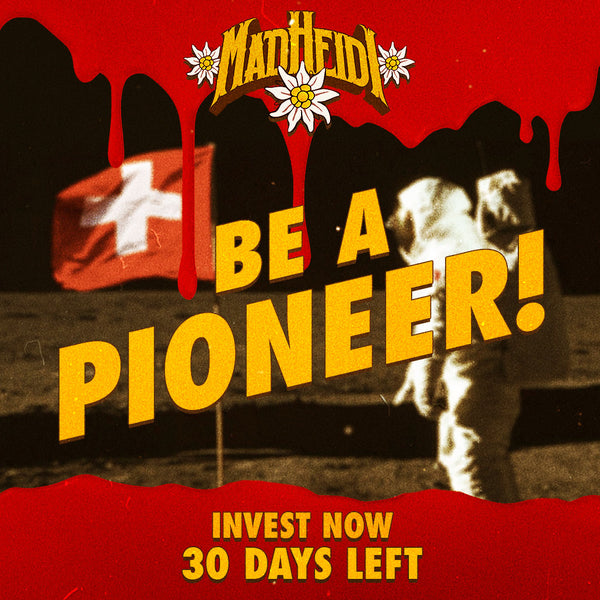 30 DAYS LEFT TO INVEST!
We want you to be a pioneer. Think outside the box and rethink filmmaking. It's time to act now! Become a Mad Investor, get exclusive privileges and a share of the worldwide revenue of MAD HEIDI. Read the proposal PDF on
madinvest.co
.