3 DAYS LEFT - EARLY BIRD PRIVILEGES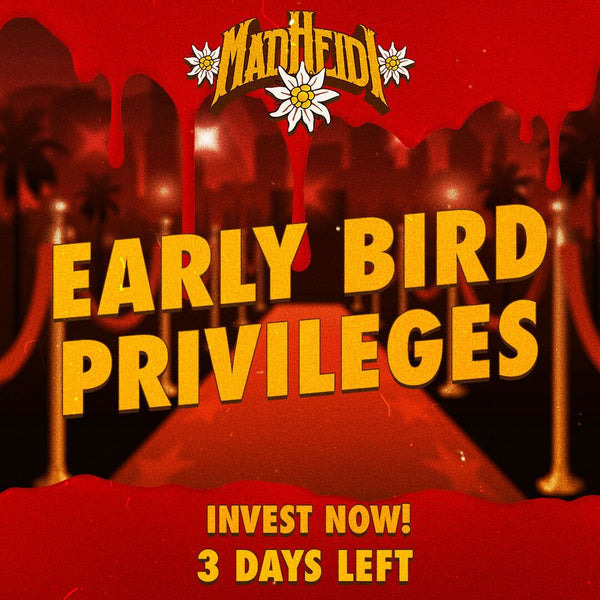 We are just about to hit the magical 500'000 CHF milestone! 
✨
It is a historical achievement and – as in every good story – for us, it's the POINT OF NO RETURN. We could not be more grateful and happy about this success so far. 
🤘
Most importantly we are confident that we will shoot the film next year, and that's why we are going to extend the deadline until April 30 2021, as stated in the Proposal Paper PDF.
Bear in mind that you will get your investment back if we don't reac
h the minimum goal of 1 million!
However, there are still a couple of days left! We want to maximize the results for our press release to be sent out in early January and therefore here is a reason to invest NOW: Get early-bird privileges if you invest before midnight (CET) on December 31!
After new year's eve, they will be gone.
So head over to

 

madinvest.co/invest

 

and find your ideal investment

 

🔥