4 DAYS LEFT - LET'S MAKE THE F***ING MOVIE!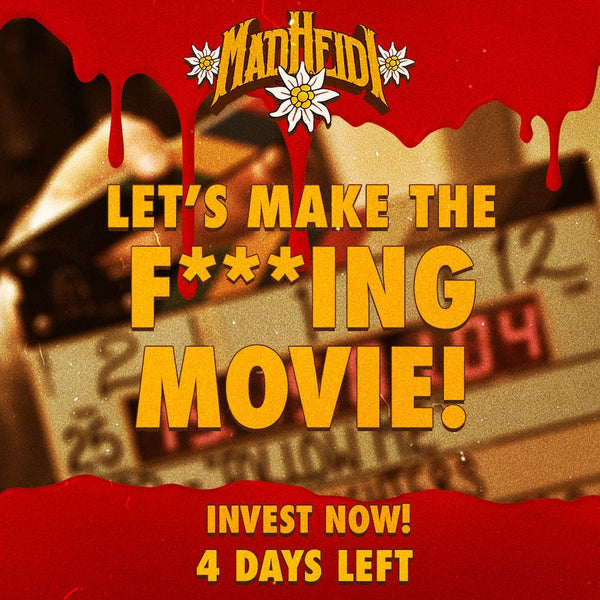 Some fans keep commenting on our posts to "better shoot the damn movie already" – and we totally agree with you! There's nothing we want more than to finally shoot the movie. So let's do it! Use the last couple of days of Mad Invest and make it happen! If we can't raise enough to start the production, you will get your money back anyway.
Make Mad Heidi happen!
Download the proposal PDF and check out the exclusive privileges on madinvest.co/invest 👈🚨