5 DAYS LEFT - INVESTING CAN BE FUN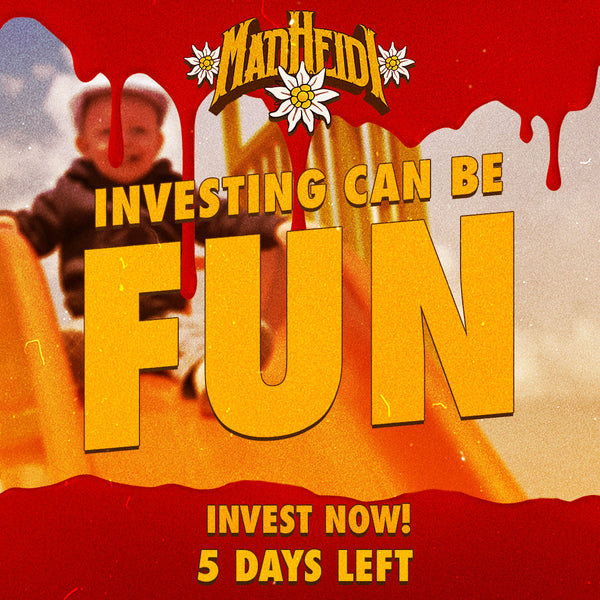 Mad Invest brings fun into investing! As a Mad Investor, you not only get a share of the sales, you also get exclusive privileges which will make the investment an unforgettable experience. You can participate in video calls with the team, visit the film set, and attend the premiere.
Top investors even get special roles in the movie. If you invest CHF 5'000 or more, you can become a background actor – no acting experience needed. Spending a day on set with a big crew and professional actors will be an experience of a lifetime.
And if you don't want to see your own face on the big screen, you could even give your role to a friend as an exclusive special gift.
Check out the Mad Invest privileges calculator to find your perks:
madinvest.co/invest 👈🚨