9 DAYS LEFT - GET YOUR MONEY BACK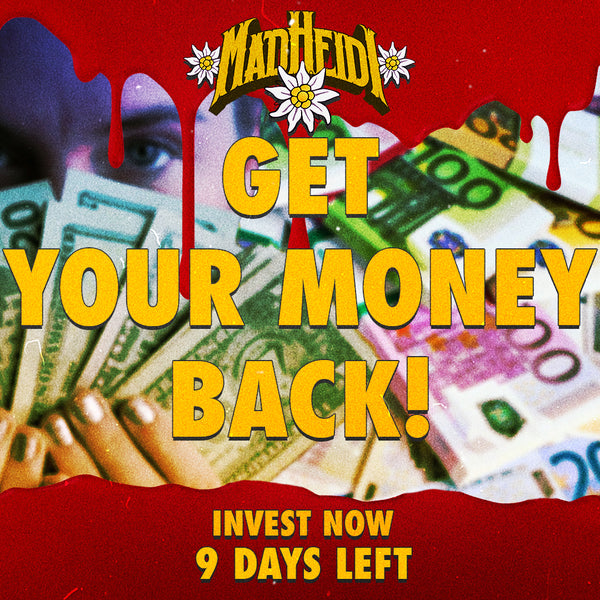 9 DAYS LEFT TO INVEST!
75% of the revenues will be split among all investors and your share will go straight to your pocket. 
💰
 From the first sale on. If your investment is 5000 or more, you are also eligible to participate in the revenue stream from our online shop.
Become a Mad Investor now - madinvest.co