150'000 Heidi Bonds!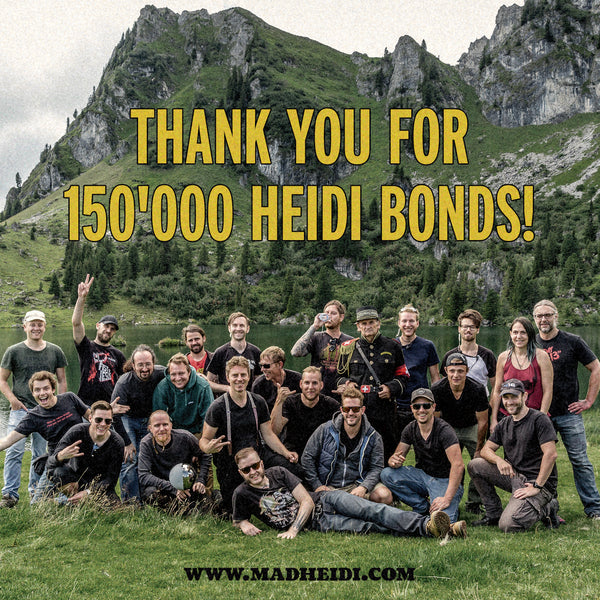 YOU MADE IT! Thanks to the tireless support of YOU, our loyal Heidi Warriors, we have reached our second goal of 150'000 Heidi Bonds!
We're currently hiding in the Swiss mountains, working on the script. Once we're back, we will invite all supporters who got the "Attend A Script Meeting" Bonus Reward. They will have the chance to read the script and then give their feedback and ideas. Based on that meeting, we will make some adjustments, and once the script is finished, we will launch the third funding round (and start pre-production at the same time). In the meantime, you can still support Heidi – additional funds will be added to the total Heidi Bonds count.
But because the second funding round took us a few months longer than expected, we had to adjust the production schedule. A new schedule will be announced in the upcoming weeks. Our new goal is to shoot the movie next summer, which is a totally realistic goal.
Also, we will soon announce a new revolutionary kind of film financing which will be very exciting for Heidi Warriors who are interested in investing a bigger sum of money. An announcement will be made soon. Stay tuned!
LONG LIVE THE MOTHERLAND!