20'000 Heidi Bonds on Day 3!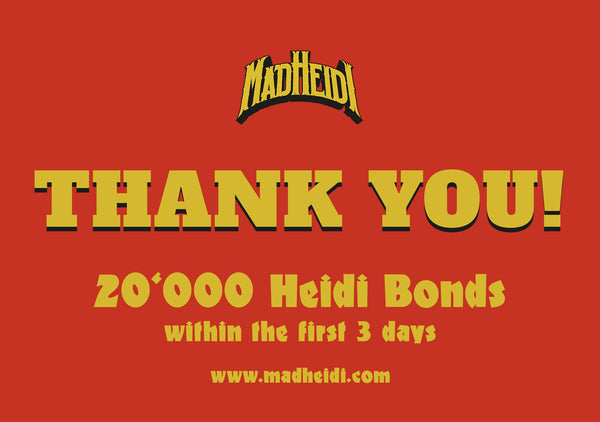 We're on day three of our first funding round and we've already reached two thirds of this round's funding goal! You guys rock!
But it's still a long way ahead of us – round one is just the beginning. So it's very important that you tell all your friends about MAD HEIDI and share the teaser trailer on your social media profiles.
Thank you for your support! Heidi loves you!