THE FIRST MAD HEIDI NFT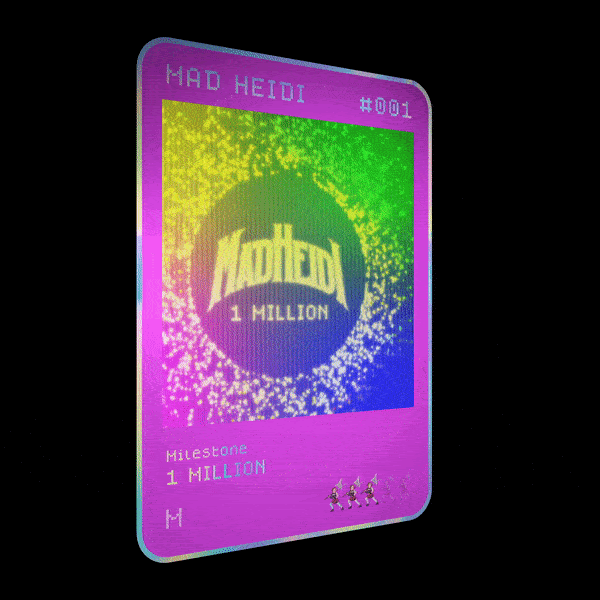 To celebrate the green light for Mad Heidi, we released our first NFT! We created exactly 296 copies, equalling the number of Mad Investors who made it possible. This is the very first collector's card in the Mad Heidi NFT collection selling at an introductory price of just 0.004 ETH. More cards will follow, some rare, others not, indicated by the number of Heidis on the bottom of the card.

What the hell is an NFT?! If that's what you are just thinking, read this article.
How to get your Mad Heidi NFT
Select the card, and hit the "Buy now" button.
Connect to your Crypto Wallet, e.g. Coinbase Wallet.
Continue checkout and authorize your payment in your wallet.
After the purchase, your collectible will show up in your wallet (e.g. under "Collectibles" in the "Coinbase Wallet" app).
For those of you who haven't been in touch with crypto stuff so far, you will need to get a "wallet" and you will have to get some Ethereum to get the NFT. The annoying thing might be the mining fees, which depend heavily on the general traffic on the Blockchain and the time of the day. We found out that around 9 o'clock on a Sunday is a good time.

Aside from that, we want to encourage all our fans to join us on the Discord app, where we ask you guys for input and have lively discussions on many film-related things. The more we are, the smarter we are!