Trent Haaga joins MAD HEIDI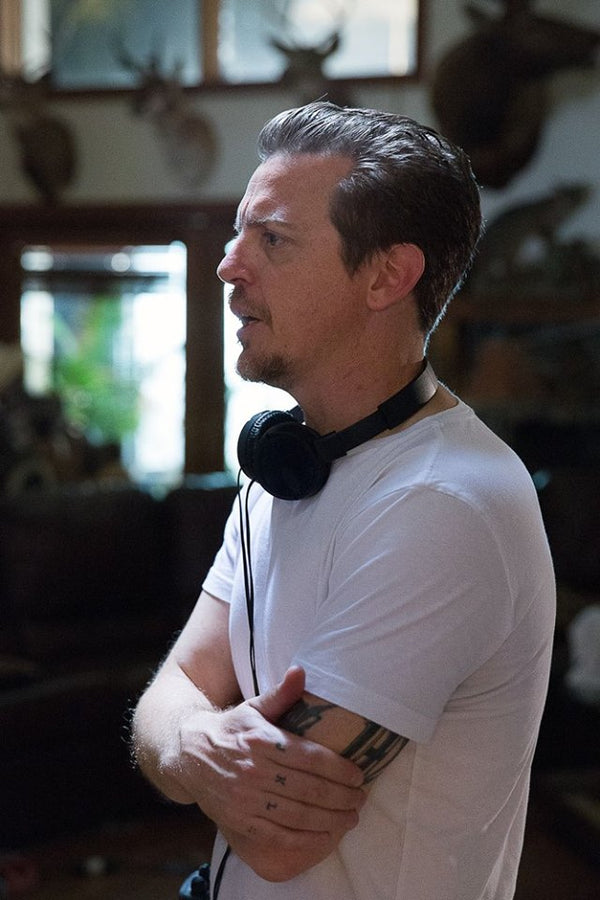 The COVID cloud had us all locked down, and that meant even MAD HEIDI has been kind of quarantined over the last few months. The good news is that we're now getting back to full speed with very exciting times ahead of us!

This fall, we will finally launch the revolutionary MAD INVEST campaign, allowing you to buy a revenue share in the film. If successful, the shooting of MAD HEIDI will start a few months later. Soon, we will invite a handful of our fans for a beta phase. So, stay tuned and subscribe to the mailing list on madinvest.co and be the first to know.

During our script meeting back in March with fans who had bought the "Attend A Script Meeting" bonus reward, we received a ton of valuable feedback that we took back into the writer's room. And, making the best use of our time during the lockdown, we worked hard on further improving our script. 
We are very pleased to announce that the cult US screenwriter, actor, director and producer Trent Haaga has joined our scriptwriting team. The award-winning Haaga has been involved in over 100 films in a long and sometimes controversial career.

"I've always been a huge fan of old-school exploitation films – from spaghetti westerns, kung-fu movies, the counterculture movies of the late 60s, and the timeless alternate reality of the IRON SKY films. I see MAD HEIDI as a love letter to all of the above, and I was thrilled to be offered the chance to play in this world. MAD HEIDI holds a dark funhouse mirror up to the world through the lens of a Switzerland that never was. It's a futuristic fairy tale heavily inspired by a classic and much-loved novel. Who wouldn't want to be involved in something like that?", says Trent Haaga.

Haaga has a long and successful track record with credits including writing many feature films, from Lloyd Kaufman's legendary Troma's CITIZEN TOXIE: THE TOXIC AVENGER IV, Courteney Cox's directorial debut, TALHOTBLOND, to the controversial 2008 Toronto International Film Festival hit, DEADGIRL. He is also the screenwriter of the AAA video game THE EVIL WITHIN 2 from Resident Evil creator Shinji Mikami.

Trent Haaga will be our guest in the first episode of our new MAD TALK Podcast!  The streaming event will take place on Wednesday, July 15 at 19:00 Central European Summer Time. Join the Event on madheidi.com, Facebook, Twitch, or YouTube, and download a reminder for your calendar.