Ultra Trash Collaboration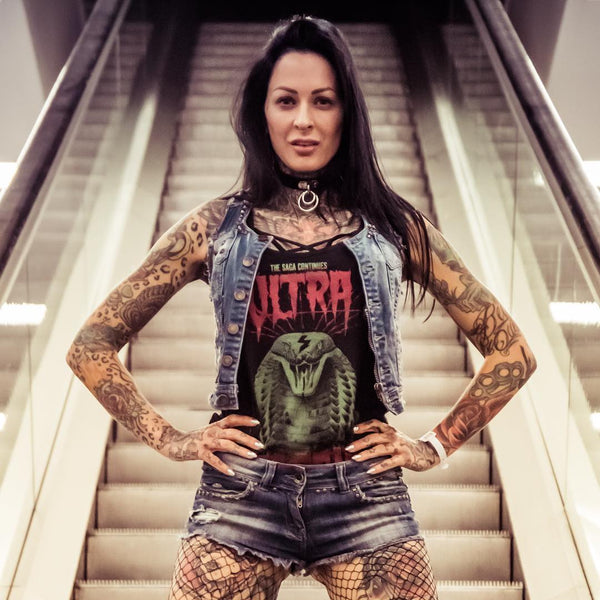 MAD HEIDI is teaming up with ULTRA TRASH grindhouse apparel from Germany!
Ultra Trash was founded 2011. Inspired by old Grindhouse and Trash Films from the 60s, 70s and 80s, the brand designs unique t-Shirts, hoodies, and other cool accessories. t-shirts and hoodies are screenprinted by hand and strictly limited.
Check out their awesome stuff!